VEHICLE HEALTH CHECK
Similar to routine oil changes, scheduling a Vehicle Health Check is a critical part of ensuring your vehicle is properly maintained! As per your vehicle's Owner's Manual, an inspection is necessary every six months. This process consists of a multi-point inspection that monitors the state of your vehicle to best protect not only yourself but your automotive investment as well.
Remember, a Vehicle Health Check provides you with the peace of mind you need while traversing the roads. Simply schedule your Vehicle Health Check online today!
VEHICLE HEALTH CHECK OFFERS
Check out our other offers
VEHICLE HEALTH CHECK SERVICES
TIRE WEAR
You trust your tires to take you from point A to B. Trust us to ensure your tires are balanced, aligned, and in proper condition to do just that.
REMAINING ENGINE OIL LIFE
This inspection calculates the remaining oil life percentage of your vehicle, and is a helpful reminder of when to visit us for your next oil change down the road.
BRAKES
Brakes are the focal point of automotive safety, and must be inspected to ensure they're up to par! This includes a comprehensive look into the brake lines, hoses, parking brakes, and measurements of the front and rear linings.
WIPER BLADES & GLASS CONDITION
To avoid possible damage, we inspect your windshield, front, and rear wiper blades, being sure they work as intended.
BATTERY CONDITIONS & CONNECTIONS
We take a deep look into your vehicle's battery health, visually examining and testing its remaining life and cable connections to be certain it can fulfill the demands of your vehicle.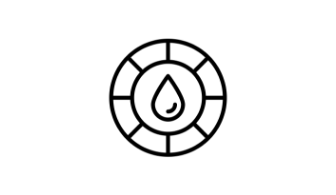 FLUID LEVELS
All the fluids which contribute to your vehicle's operation, like brake reservoir and windshield washer fluids, are checked out and topped off to guarantee they're at optimal levels.
ONSTAR® SUBSCRIPTION
Through a brief assessment, we'll verify that your vehicle is properly connected with your OnStar® system subscription†granting you peace of mind on the road!
ADDITIONAL VEHICLE CHECKS
This larger, visual multi-point vehicle inspection makes sure the critical systems are in working order.